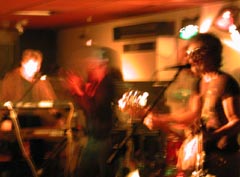 Spirits of '69 was formed out of a deep connection to the perpetual energy that permeated Rock music between the years of 1964 - 1974. The band is dedicated to bring that energy to live performance in the 21st century.

Thanks for visiting our site and participating in our live events. Be sure to sign our guestbook below or send us a private e-mail with your thoughts and suggestions. We'll be updating frequently, so check back often.





Don't forget to participate in our Classic Rock music trivia contests where you can win FREE TICKETS to Spirits of '69 concerts!!
A special thanks to Issar Tennenbaum, founding spirit and incredible drummer!! Good luck in your future endeavors!!
Also thanks to Eran Sendry, founding spirit, great bassist, and brother!!